Josephine Kellner war für uns im Gespräch mit Christian Affram, Gründer der "Afframsikpa Children Foundation", der Partnerorganisation von "nesola – nicht allein e. V." in Ghana und hat ihn nach seinen Inspirationen, seiner Arbeit vor Ort und den Fortschritten durch die Kooperation befragt. Lest selbst!
Josie: Chris, one question. So how did all of this start? Maybe you can tell our donators how we, "nesola – nicht allein e. V." and "Afframsikpa Children Foundation", first got together working on these projects and how you guys are so inspired about it.
Chris: Well I got inspired by being a teacher and by the stunning benefits of education and welfare for a child. The children are future leaders so we have to educate them and care for them, then our future is secured.
I have spent a little time here in Pakro and I understand that they really need education and welfare. Basically the kids need to be brought up and while they develop they need to be taught about the good things about life. They need to be educated and be conscious of themselves and the environment.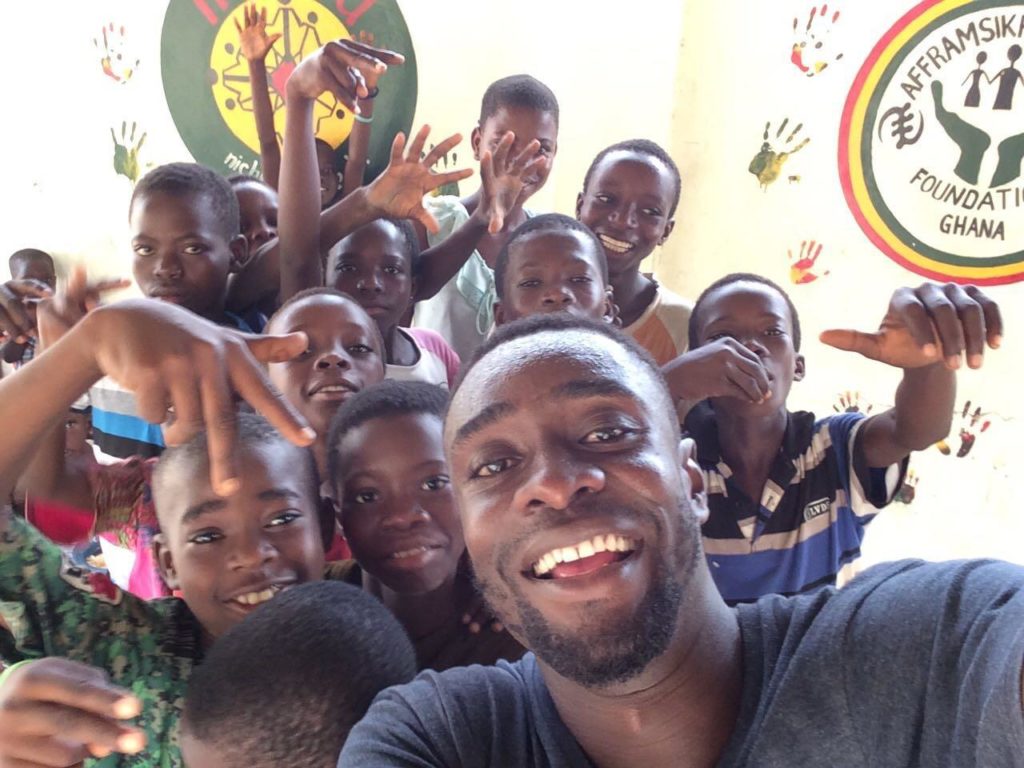 Josie: We started working together 3,5 years ago. How do you feel about the cooperation: how is it actually working and doing a progress on the projects?
Chris: Well I would say we have developed 70 % and our partnership with "nesola – nicht allein e. V." has helped us really much because they have done a lot for us and improve the life of the people. Now more kids have knowledge about themselves and the environment. They're going to school and we also teach them and help them with some of the things that they cannot get in school. This is also both in Pakro and in Vakpo. Pakro is in the eastern region and Vakpo is in the volta region.
So our partnership with "nesola – nicht allein e. V." has really helped us. If we were not partners with "nesola – nicht allein e. V." I think we would have developed, but in a very slow pace. Looking back 3,5 years ago to now, we have developed really well. Now we have a place to call a "classroom" where we can teach the kids maths, health, things about life, self-consciousness and the environment and where we can educate them.
Josie: I just wanna say we are also very happy about the partnership and we can see that changes are going on, so that's amazing! What do you do to make sure that everything is going on as it's planned, like money goes where it has to be and all of these things?
Chris: Well, some part of my familiy support me very well. Some of them come here to spend time with the kids. And some of the older kids here in Pakro assist the children and also make sure that the money goes where it is supposed to be. They cherish the partnership with "nesola – nicht allein e. V." and are also eager to develop and they can also enjoy the benefits in general.
Josie: Alright. Thank you very much Chris!
Chris: Thank you! You're welcome.
Hier von unserer Seite ein großes Dankeschön an Josie, die für uns das Interview geführt hat! :)